ZAPPA! in Leipzig
Nach dem Festivasommer startet die InDoorSaison – und das natürlich auch mit Frank. Oder besser gesagt mit seiner Musik.
Am 12.10. gibt es in Leipzig ein wohl einmaliges Konzert: mit dabei sind Napoleon, Mats Öberg und Morgan Agren (Mats Morgan Band), Werner Neumann (Die Drei vom Rhein).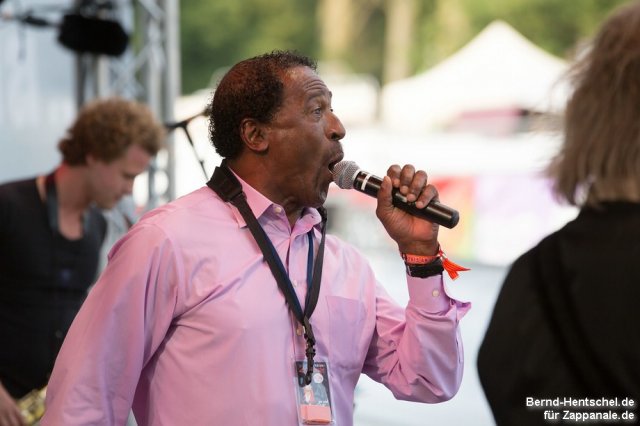 Frank Zappa, der bereits mit 15 Jahren Stücke für Orchester komponierte und sich mit seinen "Mothers of Invention" in den 60er Jahren zu einem sarkastischen Kritiker und Verächter der amerikanischen Bürgerlichkeit entwickelte, hat mit seinen außergewöhnlichen Kompositionen Musikgeschichte geschrieben. Aus diesem reichen Fundus schöpfen u.a. Zappas ehemaliges Bandmitglied Napoleon Murphy Brock und Chefdirigent Kristjan Järvi, um einmal mehr aufzuzeigen, dass kompositorische Komplexität und orchestrales Denken nicht allein der "Klassik" vorbehalten sind. Die Musik von Frank Zappa wurde orchestriert von Gene Pritsker und Charles Coleman.
MDR SINFONIEORCHESTER
Napoleon Murphy Brock | Saxophon
Mats Öberg | Keyboards
Werner Neumann | E-Gitarre
Mark Haanstra | E-Bass
Morgan Ågren | Schlagzeug
Kristjan Järvi | Dirigent
Mittwoch | 12.10. | 20 Uhr | Werk 2, Halle A
Music is the best!